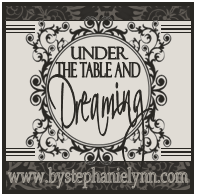 How cool is THAT!
Thanks Stephanie for featuring me and a great website.
Don't want to miss out on all the fun?
**********
She's here!
Yep, she flew all the way from Colorado just to visit "little ol' me".
Yippee!

While Mr. Fisherman "holds down the fort" here at home, we have planned a road trip to
Key West, Florida
so
See ya soon.....